BFJ Research
13.11.2020
Part 1. Market Overview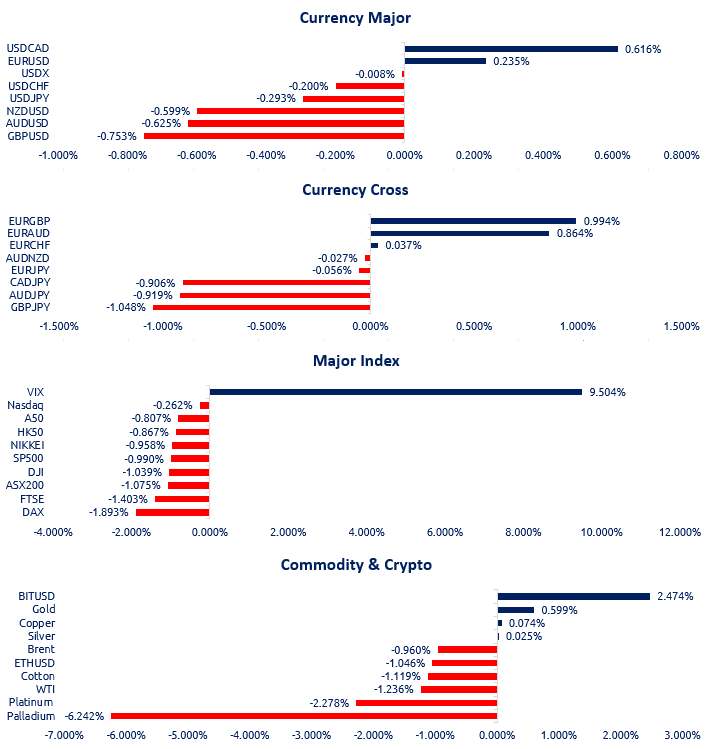 This week's earlier optimism over a possible vaccine for Covid has disappeared, with equities falling yesterday. The rising Covid numbers in the UK and Europe have provided a dose of reality in contradiction to the optimism, with almost 33.5k cases in the UK on Thursday, despite national lockdown. Meanwhile in the US, daily new Covid cases has surpassed 150,000, while numbers are rising sharply again, there is possibility that schools will close again in New York. In the Forex market, the pound has taken the hardest hit yesterday, yet there is still no progress in the Brexit deal.
Part 2. Previous Economic Data Highlight

UK's Q3 GDP was a significant improvement compared to Q2, yet it still shrank by 9.6% YoY. The economy started to recover as restrictions on movement eased across Q3, nonetheless, with the new wave of Covid and new lockdown restrictions, Q4 is expected to be worse than Q3.

BoE's Bailey said the GDP data was in line with where BoE thought it would be, while there was a strong recovery, Bailey also acknowledged that there is still a huge gap, and the BoE will focus on QE rather than the interest rate.

US's October inflation rate fell to 1.2% which was lower than previous month and below market expectation, and it is far from 2.3% which is the pre-pandemic average. Meanwhile the jobless claims have fall slightly, it is the lowest since March but still well above pre-pandemic.
Part 3. Upcoming Economic Data

Central bankers will be joining the virtual panel hosted by the ECB today, and the focus is expected to be on impacts of Covid on major economies.
Part 4. Technical Analysis
 XAUUSD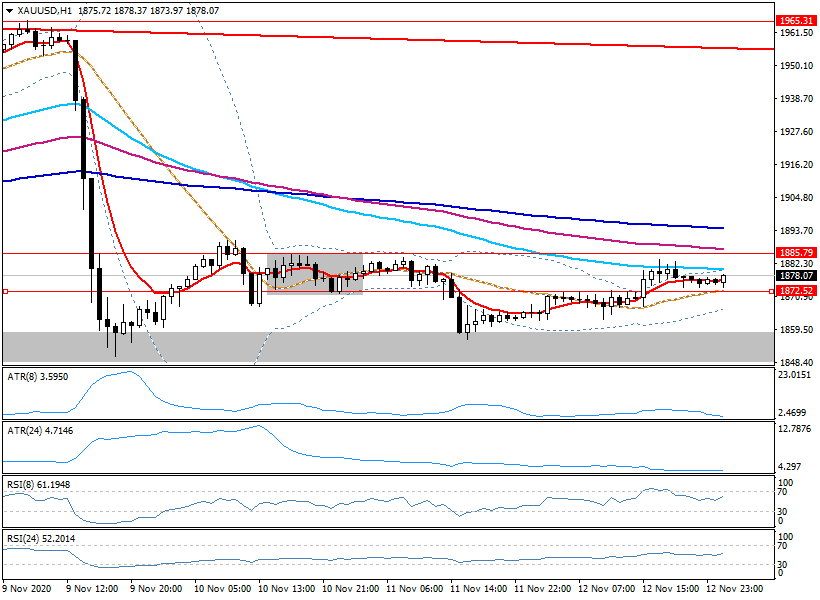 The XAU market continued to be tamed yesterday, after breaking out the 1872.5 resistance, it struggled to pickup more momentum contest the 1885 resistance. In terms of intraday, the candlesticks portray the message of uncertainties, with minimal movements. While the 5MA system continues to be have bearish formation, the 24hr MA is pull the longer period Mas together, signaling a prolonged period of consolidation if there is no further news from the fundamental level. When initiating range trading, investors should pay close attention of the effectiveness of resistance at 1885.5 and support at 1855 area.
GBPUSD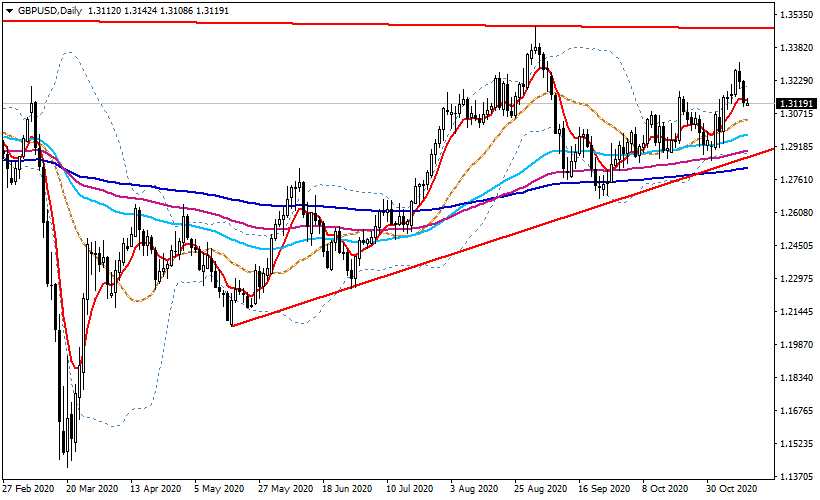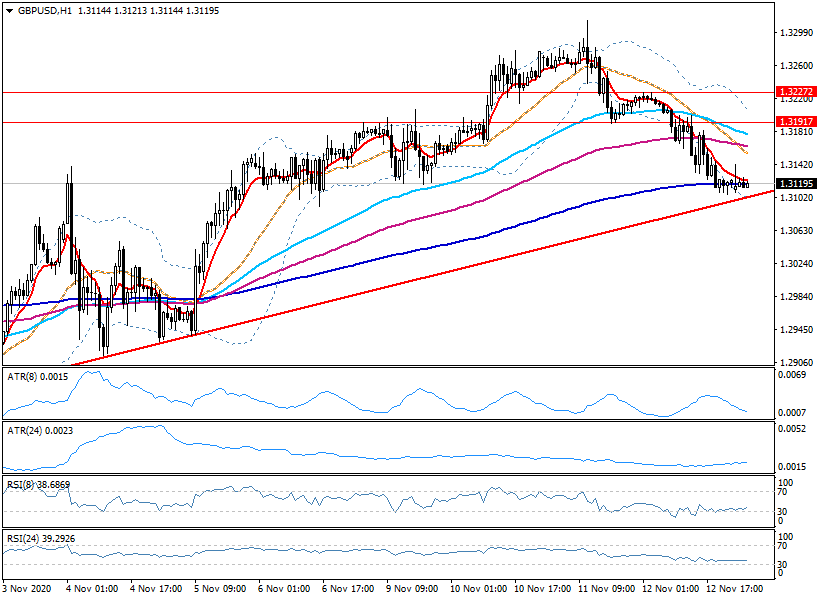 Despite the shortfall of GBP in the past two days, it is still with in the upward triangular consolidation on the daily chart, and the MAs are supporting the uptrend. In terms of intraday, the shortfall was partially driven by the continuation of rising Covid cases, and the lack of progress in the Brexit talk. While the 24hr MA had crossed the 120hr MA from above, the momentum may continue and challenge the 240hr MA, hence the effectiveness of the trendline is questionable. If GBP breaks the trendline, investors should monitor the support at 1.305.